Here's how to change you DNS settings to use Google's public DNS service, using an Eir router
Even though we are using an Eir router in this example, the process should be similar for other providers and you will need to locate your username and password.
Firstly, open your eir router settings by typing 192.168.1.254 into your web browser and enter the login details. Unless you changed them, the default details are…
User Name = admin
Password = your wireless login (on the back of your router)
After you log in, click on INTERNET in the menu and it will bring up the page with the router settings that need to be changed.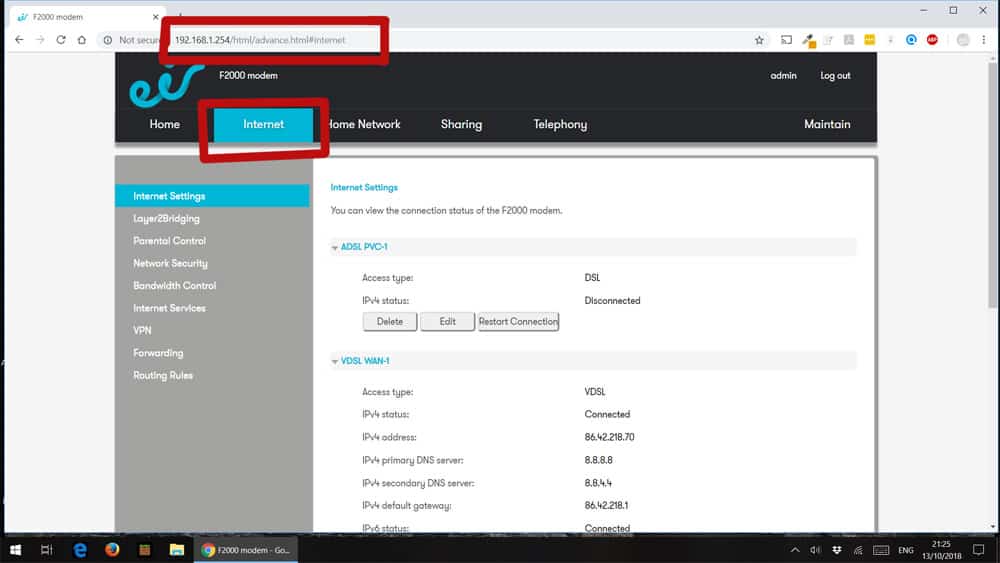 Next scroll down until you see the VDSL WAN-1 section and then click on the edit button at the end of the section.
This will open an new section where you will be able to make the required change.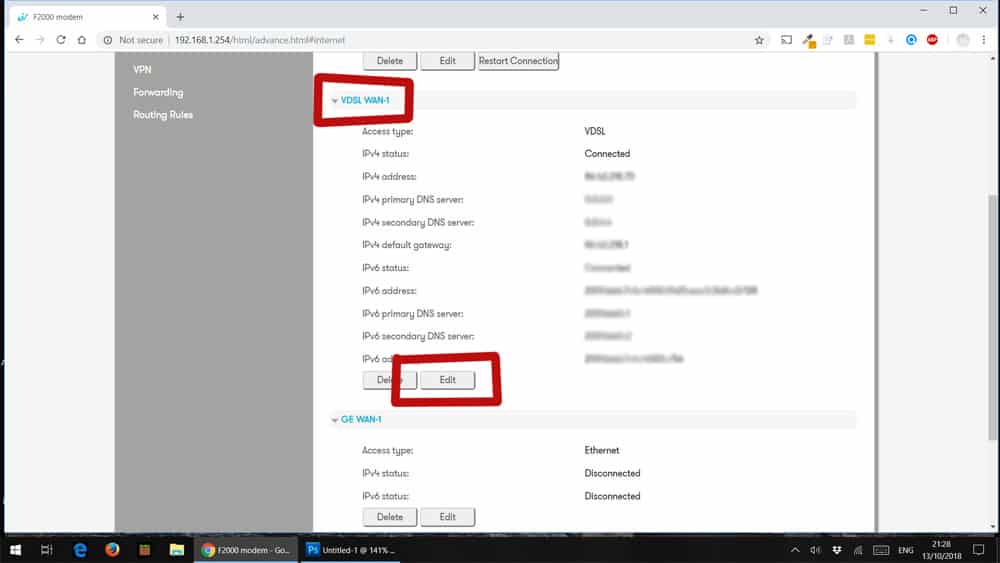 Click on the check box next to "Static DNS" and you will see a new set of boxes open.
In the first row of boxes enter the number 8 into each box.
In the second row of boxes enter the number 8 into the first two boxes and the number 4 into the last two boxes.
Finally, click save and you're done.