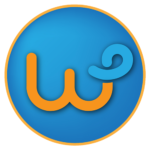 WP CORK
developing and managing WordPress websites
At WP Cork We Understand That Your Website Is You…
Your website is often the first impression that people get of you or your organisation and you'll want to make a good first impression. However, getting someone to build, manage or repair a website can be challenging, as it can add extra costs and limit your ability to make changes and updates when you want to. We develop maintain and manage WordPress websites to suit your requirements and to adapt as your needs change.
WordPress websites can do great things and the idea of working with them can be daunting (or boring…) for people. It's true that there are lots of complicated aspects to a website and we work hard to make it easy for you to not only have a great WordPress website, but to also understand how to be self-sufficient and confident enough to manage your web presence. We won't just build you a great WordPress website, we'll show you how easy it can be to edit your website content, introduce new content when you need to and show you how to use the online tools available to improve your search engine ranking.
We go further than just website development to give you the training to use your new site with confidence, to maintain it over time and to keep it secure into the future. So if you're looking for WordPress website developers in Cork contact us first and see how we can design the right website for you.
Getting Started
We'll help you from the very start to register your website name (your domain) and finding the best hosting for your new website.
Layout Planning
To get everything right from the start, we'll meet with you to talk through the layout and functionality that you need for your website.
Premium Themes
We only use industry-leading WordPress themes for our designs, so you can be sure that they will always be available to grow with you.
Social Media
If you've got social media accounts, we can include them in your new website and your visitors can keep up with your latest posts.
Website Analytics
All our sites have Google Analytics built in, enabling you to keep track of your website performance and what pages your visitors look most often.
User Training
Your new website will work best for you when you know how to keep it updated. We'll add tutorials to the admin areato keep you up to speed.
Looking For A New WordPress Website?
Website Support contracts
Are you too busy or don't have the confidence to update and maintain your website? Or even worse, is your website broken?
At the very minimum every WordPress website should have it's Themes, Plugins and core WordPress files updated regularly to ensure that everything keeps running smoothly. Leaving a website alone without updating is only storing up trouble for the future and can cause the entire site to crash, resulting in downtime, loss of content and reputation damage. We provide maintenance support to manage and protect your website, keeping it working effectively and safe from malicious attacks.
Let us manage and protect your website for you. Here are the main services that we provide as part of our different packages, and we also accommodate bespoke requests from individual customers…
Backup Management
We'll manage a backup schedule for your website and make sure that you've got a recovery option if something goes wrong.
– Daily Full Site Backups
– Full Database Backups
– Remote Backup Storage
WordPress Updates
WordPress and it's components need to be updated regularly. We will take care of them and make sure that everything stays working.
– WordPress Core Updates
– Theme & Plugin Updates
– Website Query Support
Securing Your Website
WordPress security shouldn't be ignored. We will manage your website security settings and help you to keep the bad guys out.
– Site Security Hardening
– Website Health Checks
– Anti Spam Measures
Content Checking
Your website content is the real cornerstone of your online presence. We can help to get your site seen and ranked by search engines.
– Data Tracking & Reporting
– Onsite SEO Management
– Content Management
Looking For A New WordPress Website?